Australian High Commission, Port Louis
Stay connected and up to date with the High Commission on Facebook and Twitter
Temporary Office Closure
The Australian High Commission office in Port Louis (Rogers House) is temporarily closed to the public and staff are working remotely as a result of the restrictions announced by Mauritian authorities. The Australian Government provides 24-hour emergency consular assistance by calling +61 2 6261 3305 from overseas and 1300 555 135 from within Australia.
The High Commission can be contacted via email: ahc.portlouis@dfat.go.au
This email address is being monitored from 8:00 am to 5:oo pm every day during this current period.

Coronavirus (COVID-19) Travel Advisory Updates
Australian Government Travel Advice for Australian travellers
We now advise all Australians: do not travel overseas at this time. This is our highest level of travel advice. If you are already overseas and wish to return to Australia, we recommend you do so as soon as possible by commercial means. Only Australian citizens, permanent residents and immediate family members can travel to Australia. All travellers arriving in Australia will be required to undertake a mandatory 14-day quarantine at designated facilities (eg. a hotel) in their port of arrival. Australian citizens and Australian permanent residents are restricted from travelling overseas. Travel restrictions are subject to change. Some exemptions are in place. Please check the Australian Department of Home Affairs website regularly.
As the situation on COVID-19 remains fluid and continues to evolve, we encourage Australians to subscribe for updates from the Australian Department of Foreign Affairs and Trade's Smartraveller website. Stay in close contact with your airline, travel, or tour operators. For Australians who can't or don't want to leave, follow advice of local authorities and minimise your risk of exposure to COVID-19. You can register your details and location with the Australian High Commission via email: ahc.portlouis@dfat.gov.au so that we can remain in contact, including if we become aware of future unscheduled commercial flight departures. Please provide the following details when emailing us:
- Full Name, Date of Birth, Passport Details
- Citizenship or Australian Residency Status
- Contacts (Email and Phone)
- Location and Accommodation Details
- Names and relationship of other travelling companions (if applicable)
Stay informed - Australian Government updates
- COVID-19 - Australian Department of Health information for international travellers
- Coronavirus and international cruises
Stay informed - Country Information issued by local Governments
NB. Measures in country can change at short notice.
- Mauritius: Ministry of Health and Wellness , Government of Mauritius , Airport Terminal Operations Ltd , Mauritius Chamber of Commerce and Industry (information on supermaket operations during curfew)
- Madagascar: Ministry of Foreign Affairs , Ministry of Transports, Tourism and Meteorology , Ravinala Airports (Manager of Ivato Airport and Nosy Be Fascene), ADEMA - Regional Airports
- Reunion: Prefet de la region Reunion , Roland Garros Airport - Reunion
Notice for Visitors to the High Commission
The Australian High Commission is temporarily closed to the public due to the confinement measures in Mauritius. Staff are working remotely.
Please send an email to ahc.portlouis@dfat.gov.au if you are seeking an appointment.
Australians can access 24-hour emergency consular assistance by calling +61 2 6261 3305 from overseas and 1300 555 135 from within Australia.
Stay connected and up to date with the High Commission on Facebook and Twitter
COVID-19 (Coronavirus​) and the Australian border
From 9pm AEDT 20 March 2020, only Australian citizens, residents and immediate family members can travel to Australia.
Visa processing
There is no longer a Visa Office presence at the Australian High Commission in Port Louis.
Please refer to the following link for more information: https://mauritius.embassy.gov.au/plut/Visas_and_Migration.html
If you have not yet lodged an Australian Visa Application, you must contact the TLScontact for all pre-lodgement enquiries.
Website: https://au.tlscontact.com/
Telephone Number: +27 12 472 3800

Note: International call charges may apply if calling from overseas. There is an option to leave contact details and request a return call. The call centre is closed on South African public holidays.
After you have lodged your application you can contact Australia\'s Department of Home Affairs using its Immigration Enquiry Form. You will not receive a response if seeking to follow-up on an application that is currently within global visa and citizenship processing times.
For more information on visas please visit: Visa and Migration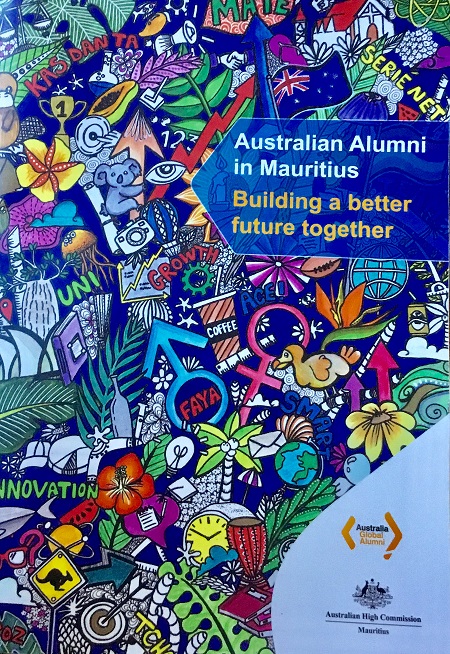 Latest News/Les Dernières Nouvelles